Royal Salute: The Ultimate Gift
We have designed this pillar at the Dubai Duty Free to promote
the launch of the new Royal Salute Signature and Lost blends.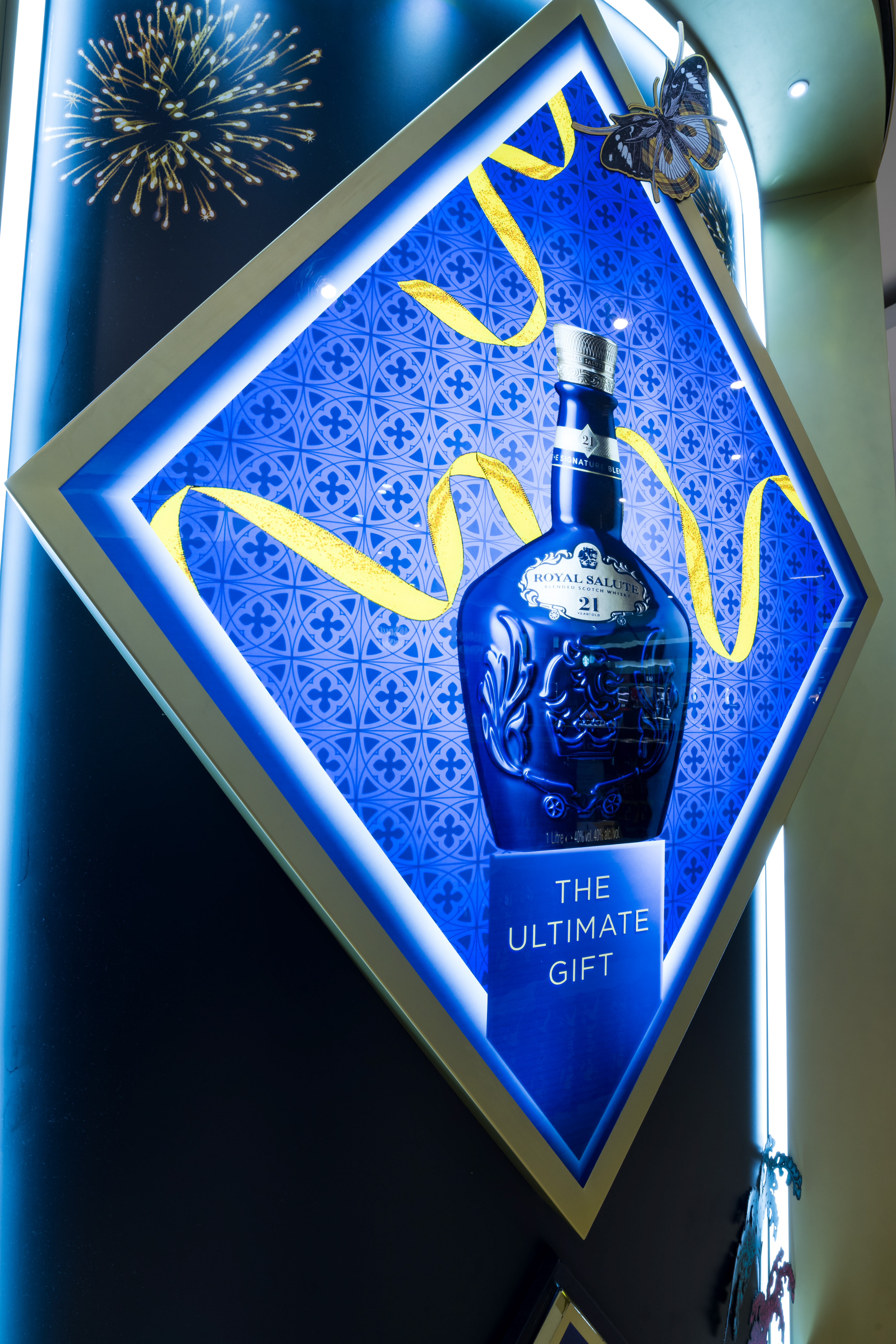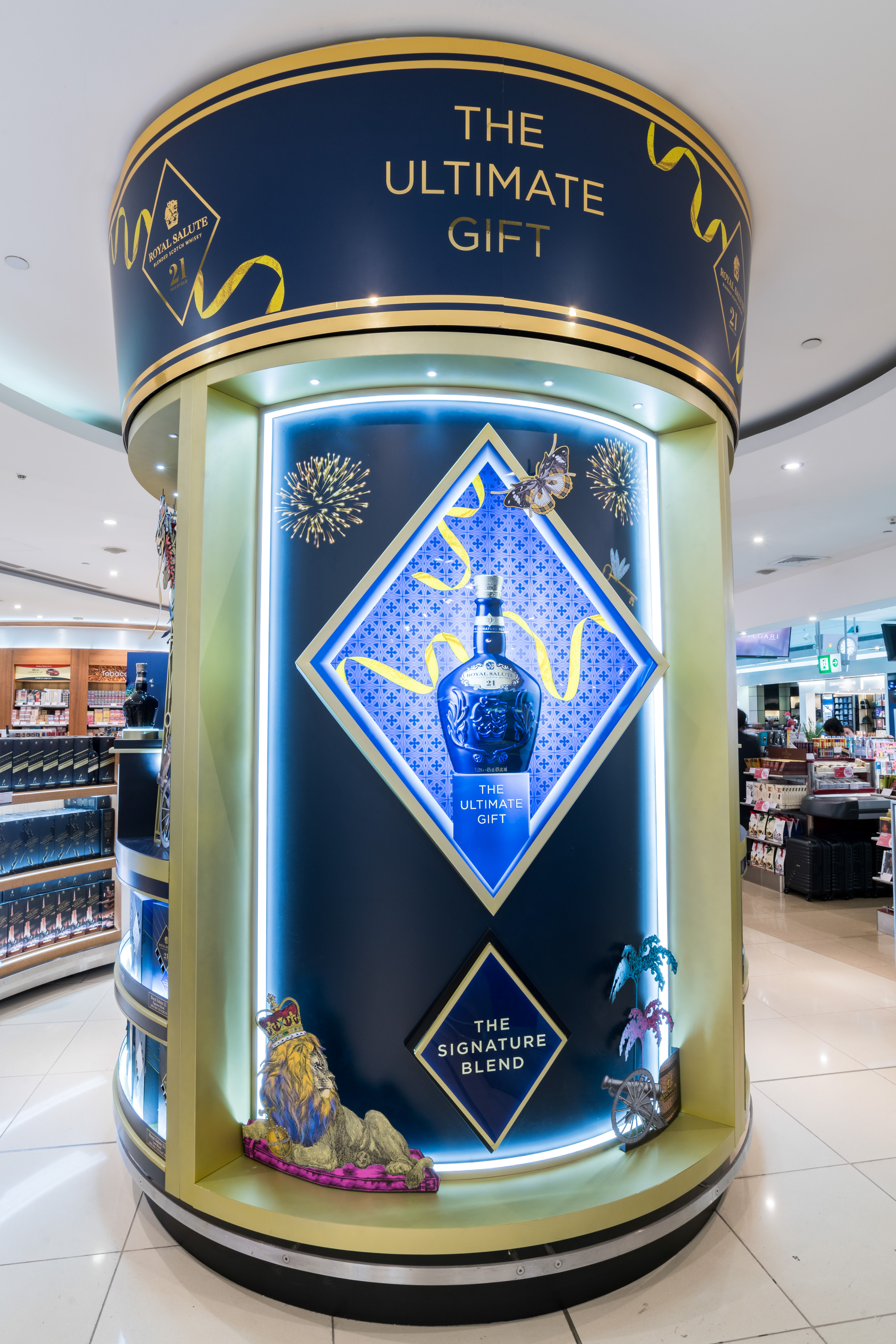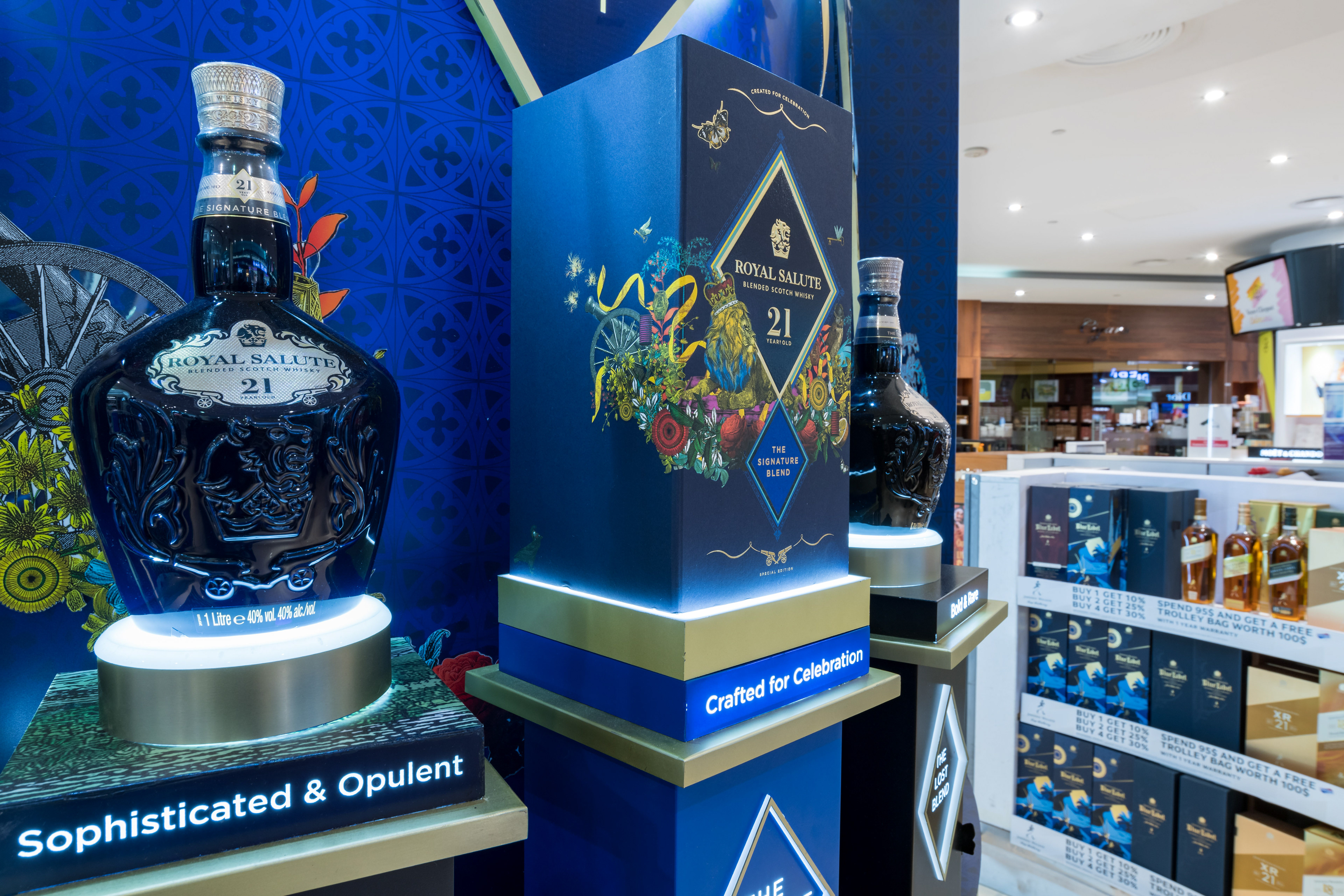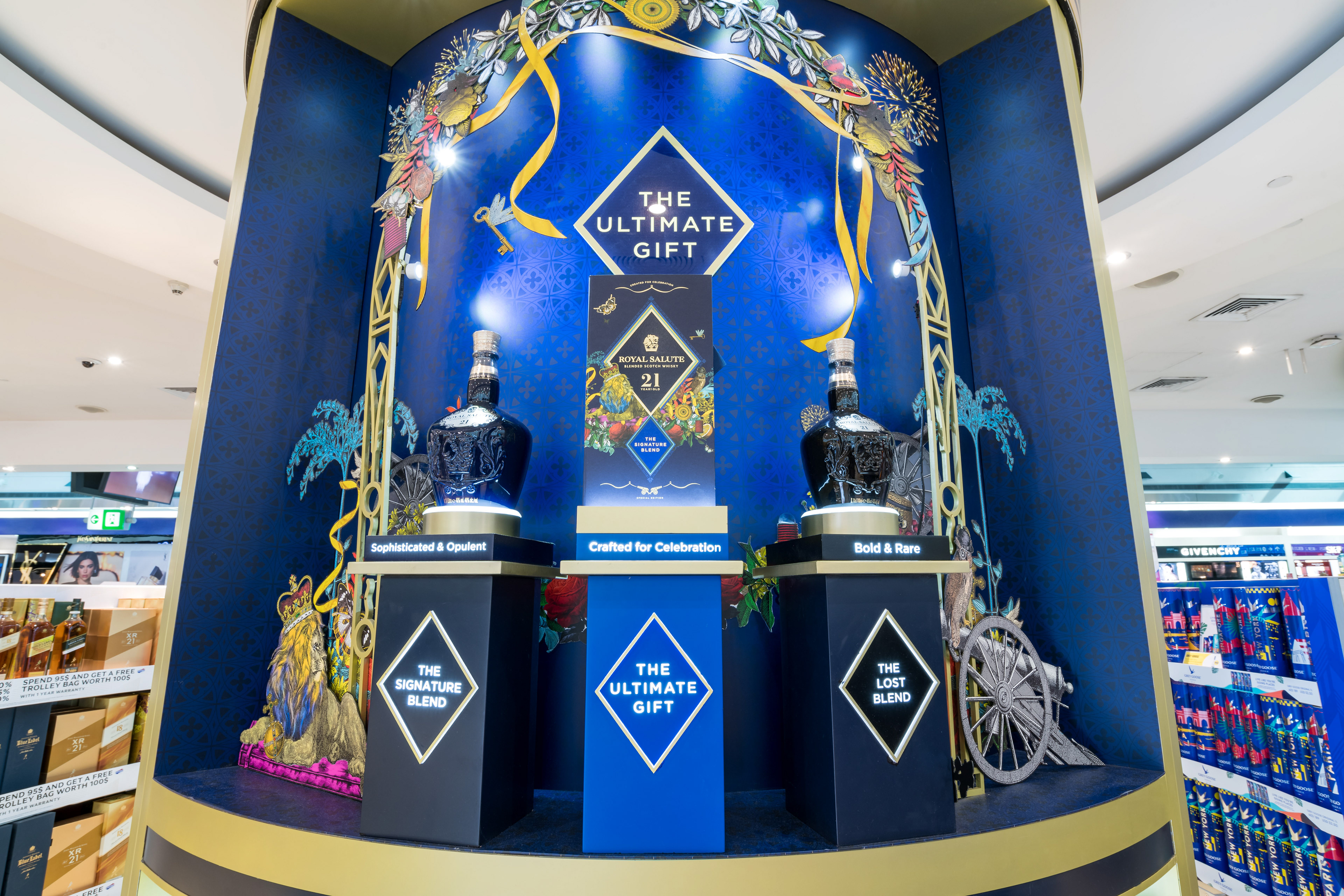 Royal Salute Ultimate Gift
Royal Salute was created in 1953 to celebrate the coronation of HRH Queen Elizabeth II. A powerful, sophisticated and opulent blend, aged for a minimum of 21 years, this Scotch whisky is named for the tradition of the 21 Gun Salute that is fired at the Tower of London for Royal celebrations.
The Lost Blend
The 21 Year Old Lost Blend was meticulously crafted combining scarce whiskies from distilleries no longer in production. Housed in a precious porcelain flagon, this perfectly peated blend features the 'lost' Imperial Distillery at its heart. Named in honour of the British monarchy, the distillery was created in the same year as Queen Victoria's Diamond Jubilee and was topped with a gilded cast iron crown in tribute to the momentous event.