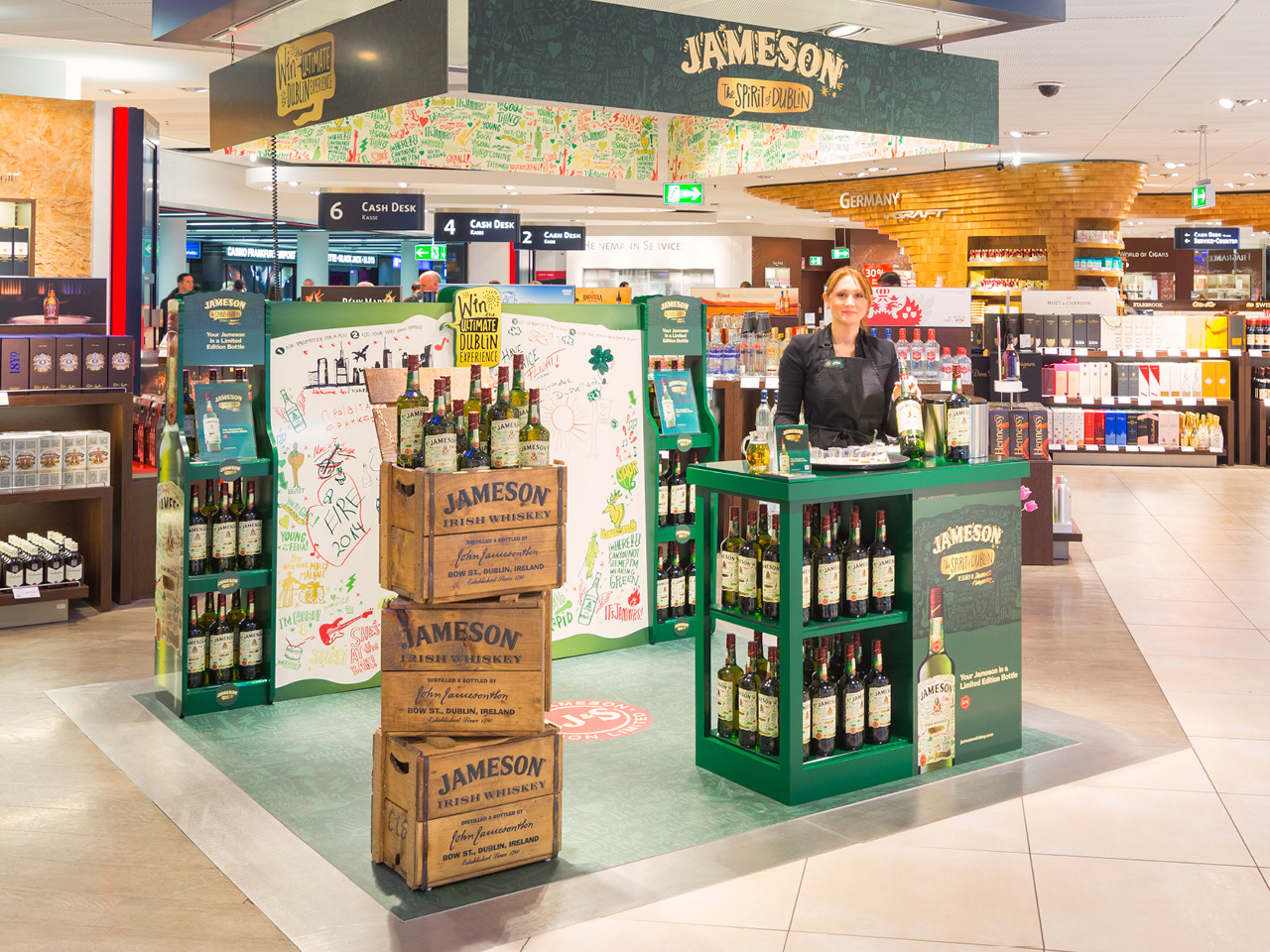 To celebrate St. Patrick's Day in 2014, Jameson launched a limited edition bottle designed by famous Irish illustrator Dermot Flynn. The design featured a mix of doodles to capture the sights, sounds and atmosphere of the streets and pubs of Dublin.

Using this unique design as inspiration we created a display area for the Frankfurt duty free store where consumers were given the opportunity to express themselves by adding their very own doodles on a giant board. The best doodle won an unforgettable trip to Dublin for St Patrick's Day in 2015 - and it was a tough choice as some very creative submissions were made!

We also launched the bottle in Dubai in a number of promotional areas.